Welcome! Explore our site to learn how we are working with farmers and the community to ensure future generations in the Bay Area have a local source of food.
---
The Brentwood Agricultural Land Trust works with Contra Costa farmers and the community so that future generations in the Bay Area will have a local source of food. The rich agricultural lands on the urban edge of Contra Costa County include more than 12,000 acres of irrigated farmland located just fifty miles from the Bay Area. With rich delta soils, ample water and a year-round growing season, Brentwood farms have provided food for the Bay Area since the 1880's. Today Brentwood farmers continue to grow a remarkable diversity of food, primarily fruits and vegetables.
BALT permanently protects the fertile orchards and farms in this rapidly developing region with an active farmland conservation program. BALT promotes local farming and builds new markets for farmers through the Buy Fresh Buy Local marketing program. Working closedly with local governments, BALT develops programs and policies that supports a vibrant agricultural economy for Contra Costa farmers. Together with community partners, BALT is creating food connections between farmers and their urban neighbors.

---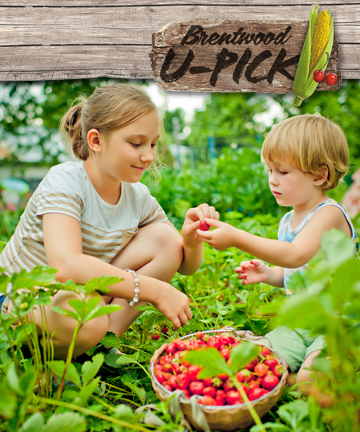 U-Pick at Brentwood farms
U-Pick continues at Brentwood farms throughout July. In support of this, BALT will be at Streets of Brentwood on select Saturdays celebrating the opening of the U-Pick season with some fun giveaways, prize drawings and more. Stop by our table, pick up your farm map provided by Harvest Time from the Streets of Brentwood and enjoy a glorious morning picking nectarines, peaches and all sorts of berries!